Login to the site's backend.
Click here to add a new project page.
Add the title of the portfolio post (name of the project) where the red arrow is pointing.
Click on the "Jones Drones Builder" button to open the page's editor. (where the yellow arrow is pointing)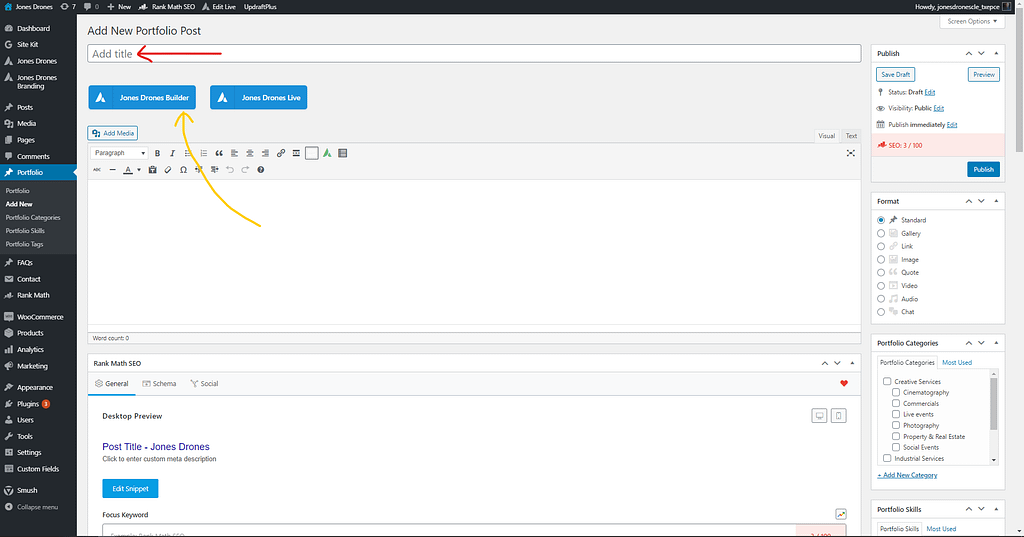 Go to "Templates" tab (red arrow) and click on "Load" (green arrow) –> "Replace all page content" (orange arrow) on the "ProjectPage-TOFILL" module.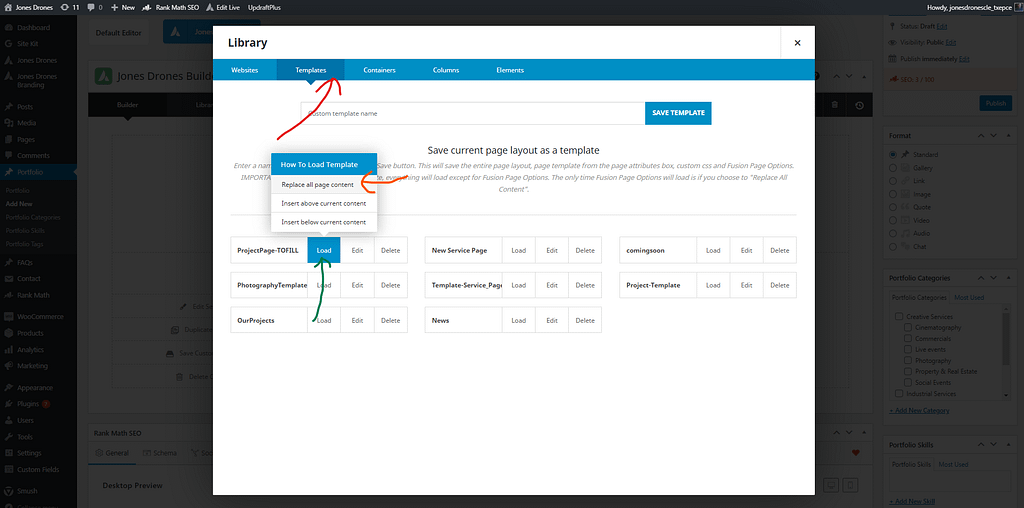 Edit the description (red arrow), image gallery (orange arrow) and video embed (bluearrow) by clicking on the pencil icon on the respective module.